e-Health, m-health and medical software development for medical research
IPPOCRATE AS is a software house specialised in the development of e-health, m-health and medical software for medical research​.
It develops digital technologies to support health and healthcare and it implements software for companies and research centres of the medical health sector.
IPPOCRATE AS, partner company of JO Group, is involved in both Italian and European research and development consortia.
The software house has a long experience in obtaining research funds by drawing on the agencies of the European Commission, Ministries and Regions.
IPPOCRATE AS uses on a daily basis Skype and other online collaboration tools that allow the company to operate easily throughout Europe, from Iceland to Turkey from Lithuania to Portugal.

IPPOCRATE AS uses on a daily basis Skype and other online collaboration tools that allow the company to operate easily throughout Europe, from Iceland to Turkey from Lithuania to Portugal.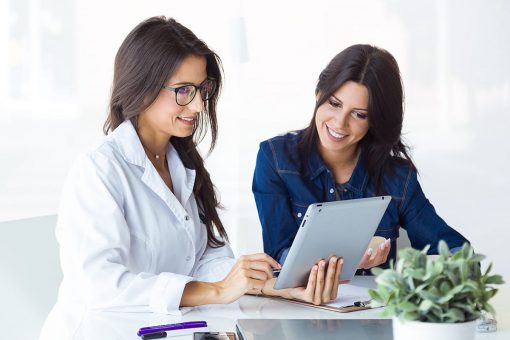 e-Health, m-health and healthcare
According to the World Health Organization (WHO), the terms e-health and m-health mean electronic healthcare and are used to indicate those technologies applied to the medical sector and to healthcare.
Moreover, the terms refer to the new patient-doctor communication techniques, more performing and safer than before.
The digital transformation is affecting also the healthcare sector, for example, it is applied to new forms of clinical assistance and surveillance, health education and new forms of research.
Year by year, the idea that the internet will revolutionise the organisation and the access to medical care has become established, making them more efficient and effective.
Medical software and technologies for healthcare
Research and development in e-health and m-health aim at making the health sector more efficient and at a higher quality of medical care, thanks to an improved communication between hospitals, private clinics, pharmacies and health insurance.
Moreover, digital technologies applied to the health sector improve the sharing of studies on several diseases at an international level and favour the development of new forms of doctor-patient interaction, ensuring more effective and easily accessible healthcare.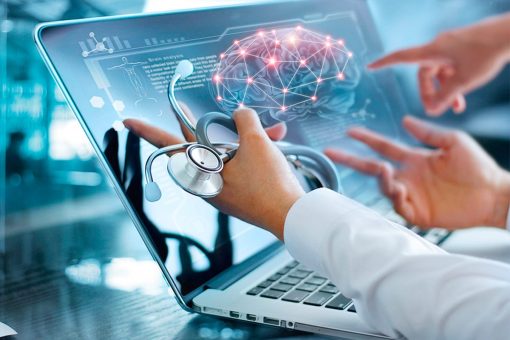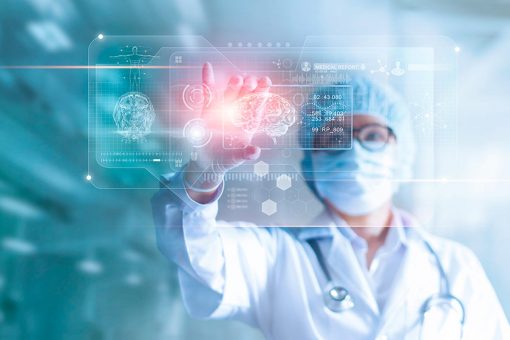 m-Health, medical software and healthcare
An important branch of medical software is m-health, a sector that includes the use of mobile and multimedia telecommunication technologies, integrated into healthcare administration systems and depending on wireless technologies.
Online healthcare is inserted in a socio-technological context in which the interconnection among devices is of crucial importance, as well as the services and solutions related to healthcare.
m-Health also involves remote assistance, which leads the optimisation and reduction of costs and the enhancement of quality of health services provided to patients.
Research and development in e-health, m-health and medical software
The activities carried out by the IPPOCRATE AS software house concern e-health, m-health, the implementation of internal software for home automation systems and the development of algorithms and databases for R&D activities in the medical health field.
Its solutions related to smart healthcare enable to improve the quality of life, support medical emergencies and manage health data directly on computers, tablets and smartphones in an intelligent and safe way.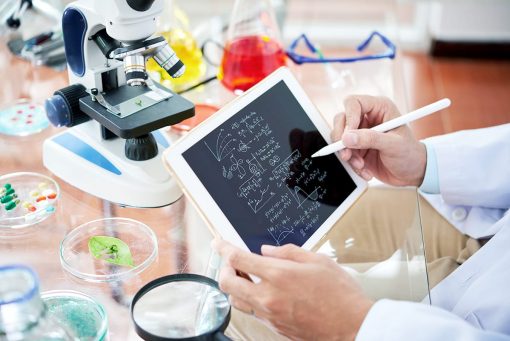 How does IPPOCRATE AS work?
IPPOCRATE AS develops e-health and m-health solutions based on the Customer's needs. Highly qualified staff is present throughout all the software production phases:
Analysis of the Customer's needs, to better understand how to develop the software
Software design, based on the related best practices
Software development, which includes writing the source code
Testing and validation, to verify whether the software achieves the planned objectives
Some projects of IPPOCRATE AS

Domus Sapiens was developed thanks to the funding obtained from the strategic partnership with JO Consulting.
It is a home automation system that allows monitoring of health status and personal habits.
This advanced home automation system is based on innovative AAL (Active and Assisted Living) technologies.
It collects and processes data through a network of sensors placed inside the building and worn by people, in order to analyse anomalous behaviours and behaviour patterns to be modified for the well-being of people.

The experience gained in designing and smart solutions for health has allowed IPPOCRATE AS to realise Medicbox.
The app organises the medical data in a simple, fast and encrypted way and has a Lifesaving Code that can be used in case of emergency.
The Lifesaving Code of the app enables to store in a single place emergency contacts, important medical reports, medical visits and data, such as blood type, medical insurance and clinical information regarding allergies and intolerances.
What are you waiting for? Contact us!